Improvement of products and hygiene
Our Ex-protected extraction devices counteract the danger of dust explosions in the food industry. Filter classifications range from L to M to H (according to DIN EN 60335-2-69 AA). Not least our robust extraction devices ensure a pleasant working atmosphere. An easy application with regard to operation and emptying is ensured as well. The produced products are often improved in a directly measurable manner.
Contact us to find out more.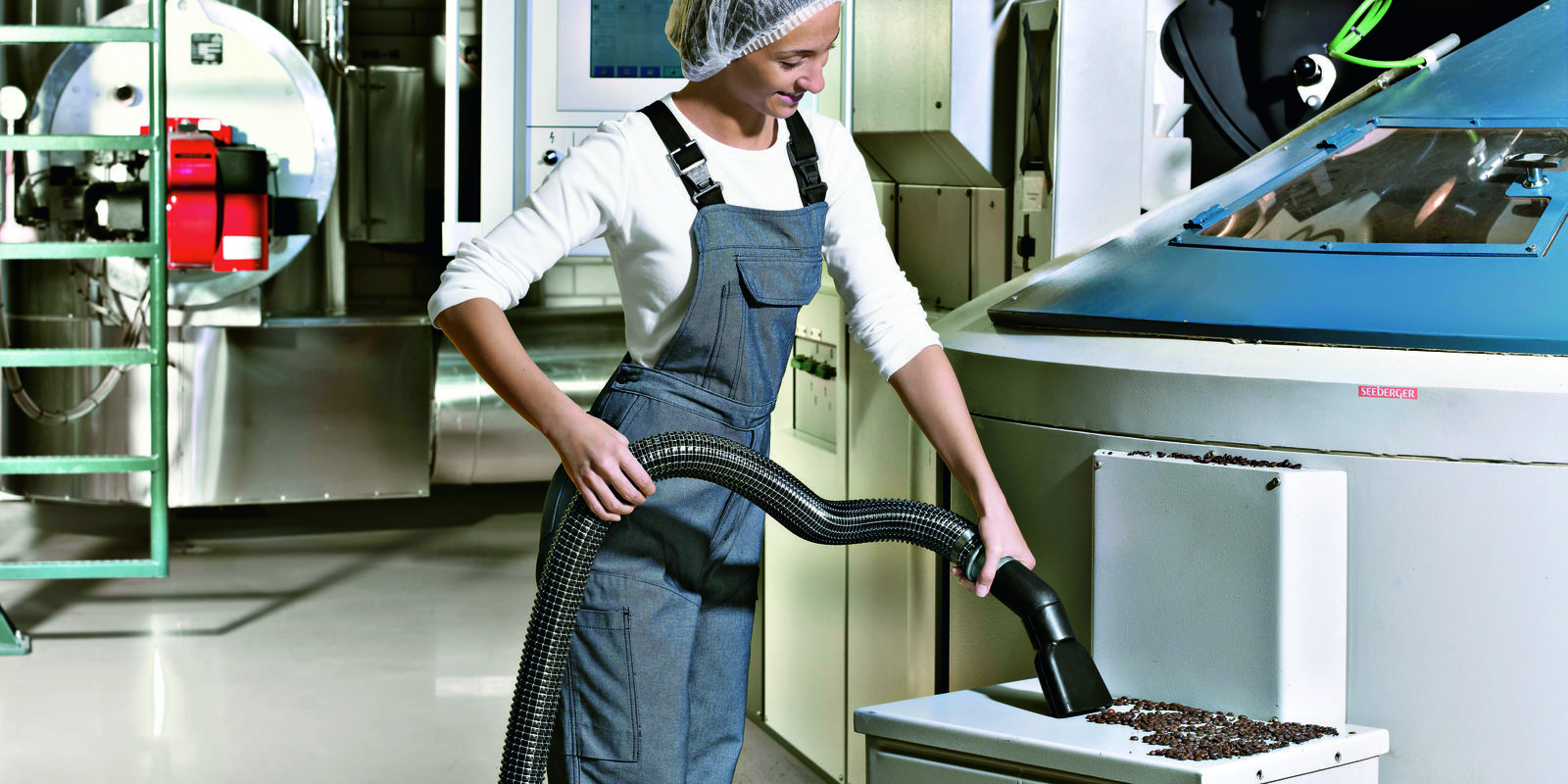 Vacuuming food residues during maintenance cleaning.