Ideally suitability of Ringler vacuum systems
Our vacuum systems are ideally suited to improving product quality, for example in maintaining cleanliness in general production and can be directly integrated into the production process.
Contact us to find out more.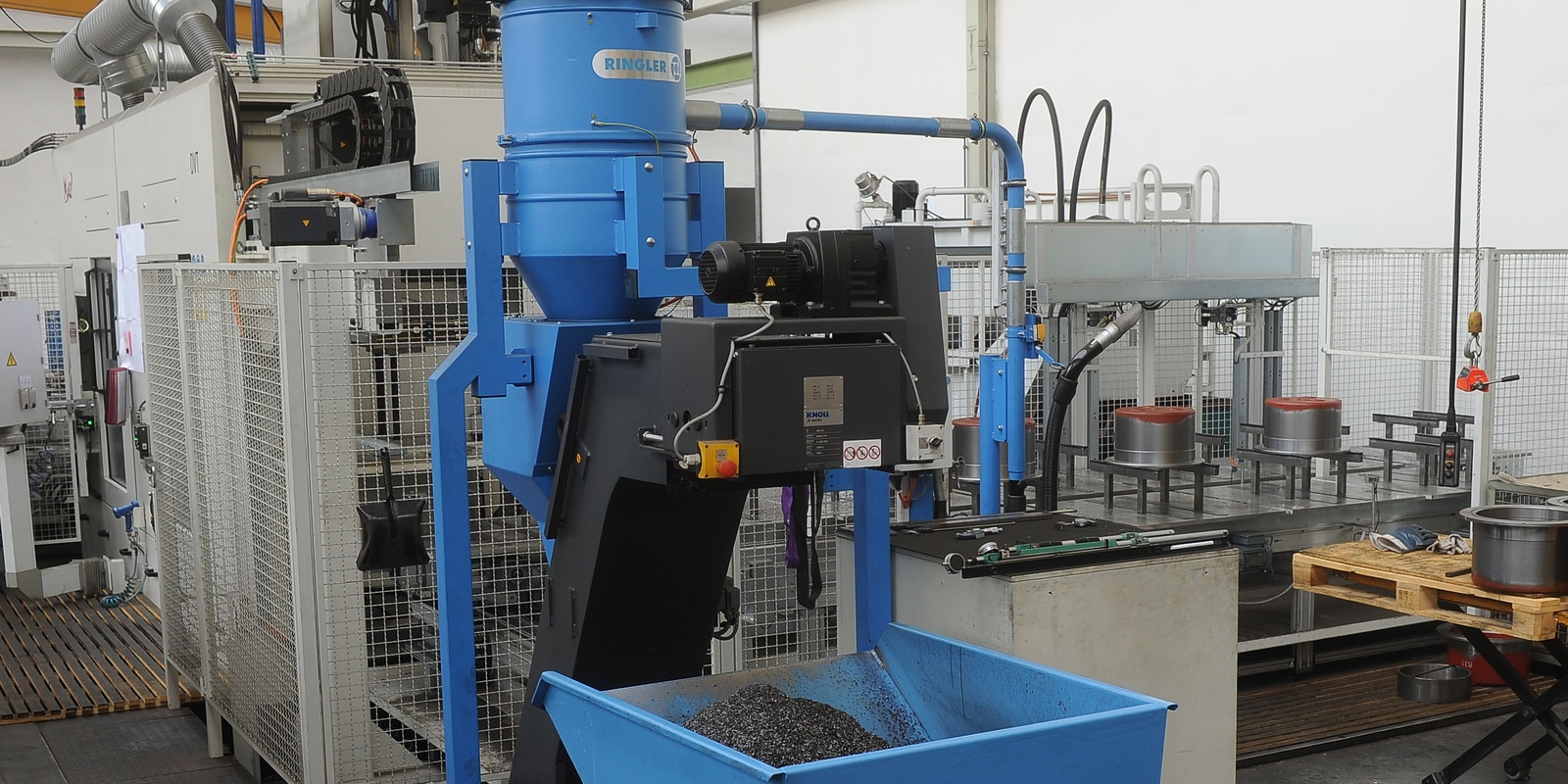 Swarf vacuuming with discharge onto the swarf conveyor.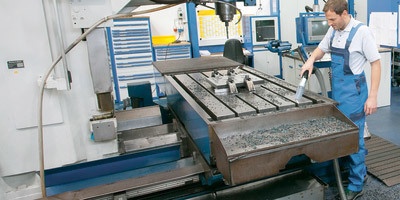 Liquid and swarf vacuums enable the vacuuming of swarf and emulsions at milling machines and modern machining centres.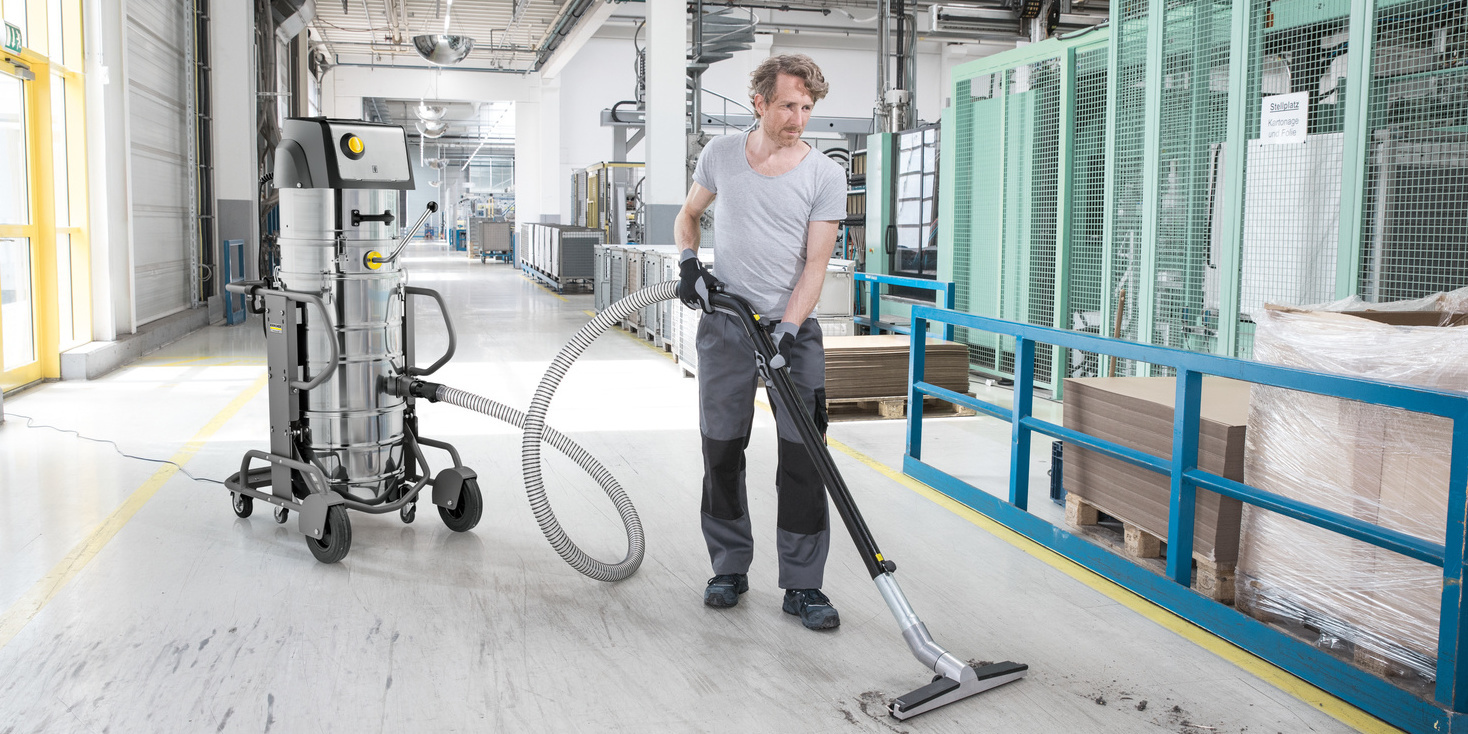 Maintenance cleaning for processing machines.